About the professorship
Theocharis Grigoriadis heads the department of economics at the Institute for East European Studies. The chair's focus is on the economic systems of Russia, Eastern Europe and Central Asia, while developing comparative research questions with the Eastern Mediterranean, Middle East and North Africa. Teaching interests include political economy, transition economics, energy economics and policy, comparative economics and economic history.
News
News updates can be found on the German version of the website.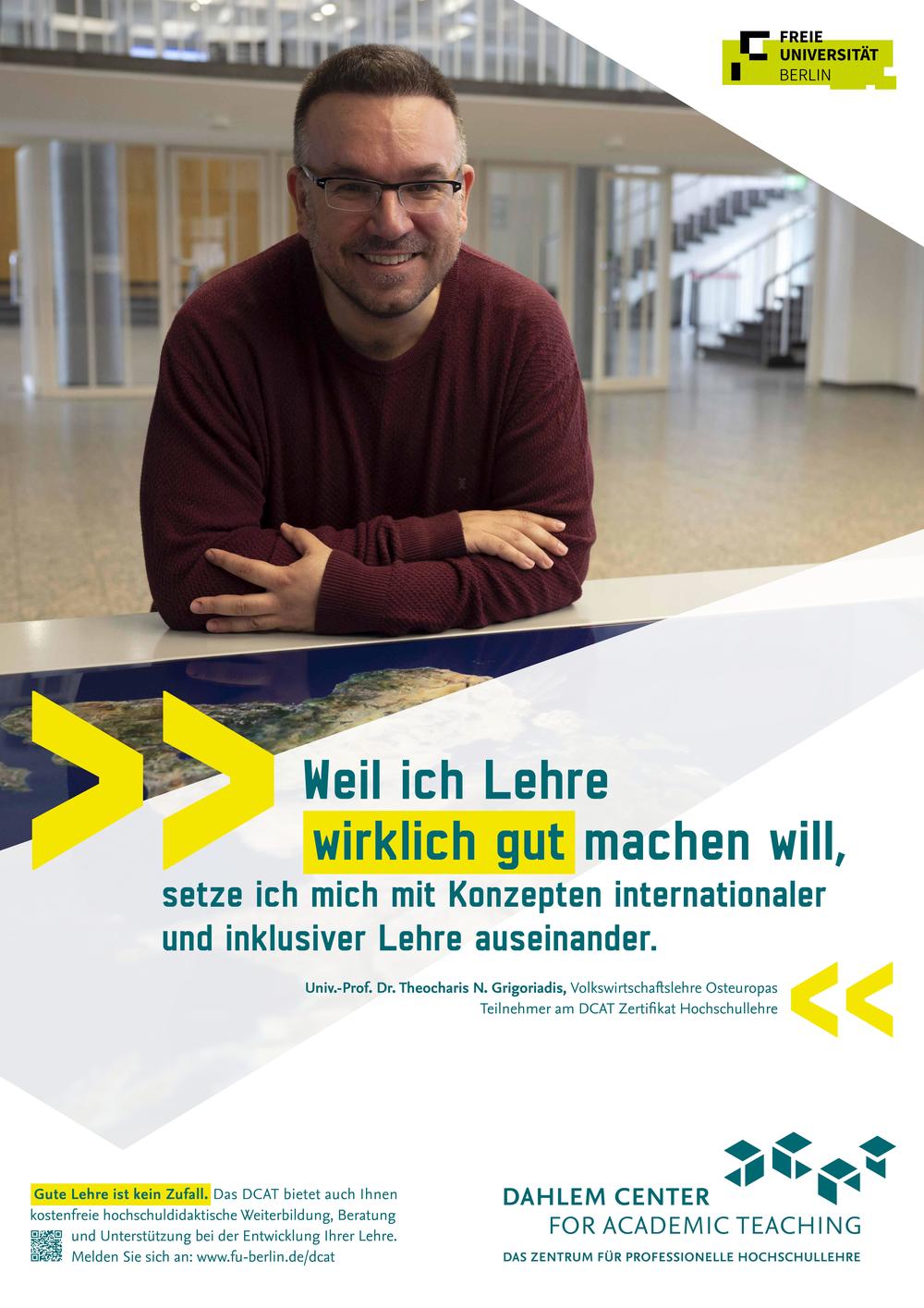 Prof. Theocharis Grigoriadis, C.Sc. Ph.D.
Associate professor
Dean of studies at the Institute for East European Studies
+49 30 838 57037
theocharis.grigoriadis@fu-berlin.de
works.bepress.com/thgrigoriadis
Garystr. 55 14195 Berlin, Room 101a
Office hours: Monday 8-10 a.m.