East European Studies (EES Online) - worldwide the only online Master's program in East European Studies, one of Germany's Top Ten International Master's Programs - offers you advanced education and training in regard to one of the most intriguing parts of the world: Eastern Europe. Modules concentrate on various disciplines like politics, society, economics, law and history or offer multi-disciplinary approaches on topics like globalization, migration, European integration, conflict management. We use state-of-the-art communication technology that won the Freie Universität Berlin's 2006 e-learning award for outstanding blended-learning initiatives. Our accredited program provides you with in-depth knowledge of this exciting and fast growing region. Your career will gain momentum while you stay on the job. EES Online is a two-year full-time program, but a four-year part-time participation is also possible.
Deadline for applications is April 30. You find further information on the master's program at www.ees-online.org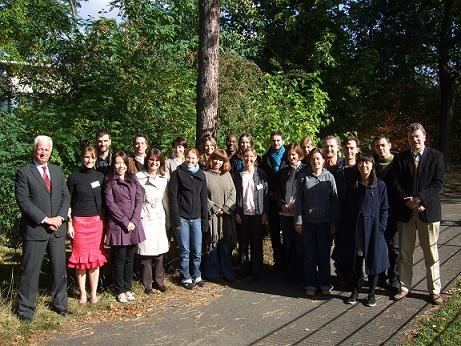 Start of the seventh run in October 2009.